Las Vegas '96 (Day 2)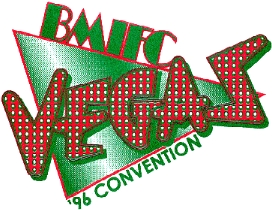 Thursday, August 22, 1996

MANILOW BOUTIQUE
12:00 noon
Could this be "Madman Mickey's General Store" in disguise? You had to get here Early for the stuff in high demand, but everyone seemed to be finding something they wanted...and then some!
MANILOW U. SEMINAR
1:00 p.m.
The BarryGram's producer, Sylvester "Sly" Saxon, took us on a journey of one fan's photo from unsolicited submittal, to capturing the "magic" (via digital corrections and touch-ups), to getting Garry [Kief]'s and Barry's approval of the BarryGram, and finally to the printing press. The "journey" was followed by a Q&A. "It's your [the fans'] magazine!".
OPENING NIGHT DINNER
6:00 p.m.
Why Don't We 'Eat' Together? Call this the Buffet of Maniloonies. Food, fun, and an endless dessert bar!
OPENING NIGHT BUFFET
10 p.m.
More Food?? Yes! And Hot Videos to help work off anything left over from the dinner before Barry's Opening Night Show at the Mirage (August 22).

This Page Created September 1, 1996 (Last Updated April 26, 2001)
Barry Manilow International Fan Club and the BarryNet, ©1996-2001
Return to BMIFC Past Conventions and Parties...