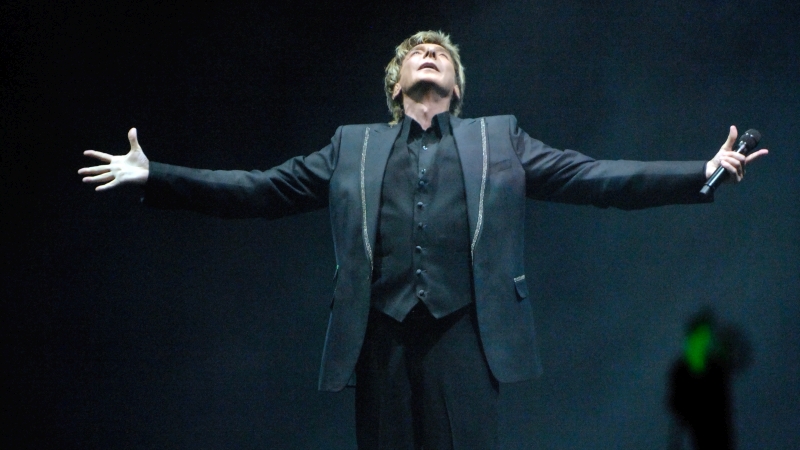 Here's an entertaining show from the Las Vegas Hilton in 2009. We'd been there for five years and changed the name from "Music and Passion" to "Ultimate Manilow" because of the success of the Greatest Hits CD.
We even re-did the opening film. Very exciting opening.
In this show, we were celebrating the success of all of those Decades CDs. I had put together sections from the 40's, 50's, 60's, 70's and 80's. The band and the singers are so talented. I'm so proud to have been with them.
We even did a cut from "Here At The Mayflower" for the first time ever (I even needed Ron to hand me the lyric to the song!). We did "The Night That Tito Played". A wonderful rendition of it, too.
Such talent on the stage and off.
Enjoy,
Barry
<! tr><! th bgcolor="#000000">
<! center><! iframe src="https://www.facebook.com/plugins/video.php?href=https%3A%2F%2Fwww.facebook.com%2Fbarrymanilow%2Fvideos%2F344992950672527%2F&show_text=0&width=800" width="800" height="450" style="border:none;overflow:hidden" scrolling="no" frameborder="0" allowTransparency="true" allowFullScreen="true"><! /iframe><! /center> <! p>











Also available this month are:











Available on multiple devices:
[ AppleTV | AndroidTV | FireTV | Roku | Chromecast ]
[ Apple iPhone | Apple iPad | Android ]