<! BODY BGCOLOR="#ffffff" TEXT="#040404" LINK="#d4042c" VLINK="#d4042c" ALINK="#d4042c"> <! EMBED src="media/" type="audio/mpeg" autostart="true" autoplay="true" loop="false" hidden="true">


<! img src="images/update.gif" border=0> <! p> for Monday
August 23, 2021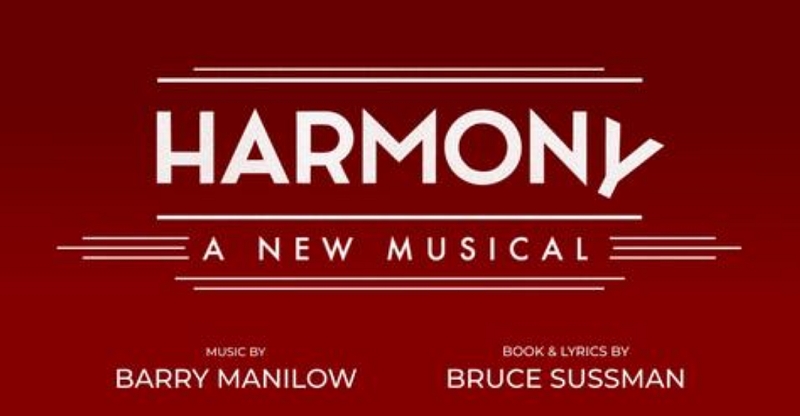 7 Weeks Only! (March 23 - May 8, 2022)
Tony Award-winner Warren Carlyle directs the New York debut of the musical Harmony: A New Musical by the legendary Barry Manilow and his longtime collaborator Bruce Sussman. The musical tells the true story of the Comedian Harmonists, an ensemble of six talented young men in 1920s Germany who took the world by storm.
NYTF presents Harmony in English, fresh from the stellar success of Fiddler on the Roof in Yiddish, which won multiple honors, including a 2019 Drama Desk Award.
Don't miss this Limited Engagement!
GET TICKETS at nytf.org/harmony











[ Message From Barry - August 31, 2020 | BMIFC Hotline Message for August 13, 2021 | BMIFC Contact Information ]


The Man | His Music | The Shows | His Fans | Feedback | Connections | Hotline
This Page Created May 25, 1997 (Last Updated August 23, 2021)
Barry Manilow International Fan Club and the BarryNet, ©1997-2021