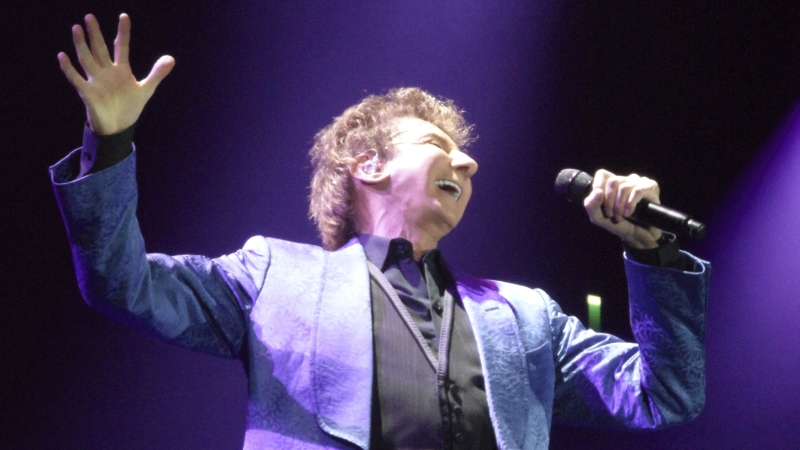 Hi Everyone,
I'm crazy about this concert!
It was 2012 and we were on tour in the U.S. promoting my "15 Minutes" CD (which I love!). We did a load of big US cities – 3 nights at Radio City Music Hall in New York. Then we headed to the U.K. for a short run of shows. Only five cities. We did record signing in London where I met friends and fans. Then it was on to Birmingham, Manchester, Glasgow and Dublin, where this month's video is from.
The crowd in Dublin is always fun. They sing louder than me! They are such a friendly audience.
I think you'll have a fun time with this one.
Love,
Barry <! p> <! center><! table width=800 cellspacing=0 cellpadding=1 border=0><! tr><! th bgcolor="#ffffff"><! table width=798 cellspacing=0 cellpadding=0 border=0><! tr><! th bgcolor="#000000"><! iframe src="https://embed.vhx.tv/videos/1627934?api=1&autoplay=0&referrer=&t=&context=https%3A%2F%2Fmanilowtv.vhx.tv%2Fbrowse&back=Browse&color=22b9b0&sharing=1&hls=0" width="798" height="448" frameborder="0" webkitallowfullscreen mozallowfullscreen allowfullscreen><! /iframe><! /th><! /tr><! /table><! /th><! /tr><! /table><! /center>











Also available this month are:











Available on multiple devices:
[ AppleTV | AndroidTV | FireTV | Roku | Chromecast ]
[ Apple iPhone | Apple iPad | Android ]