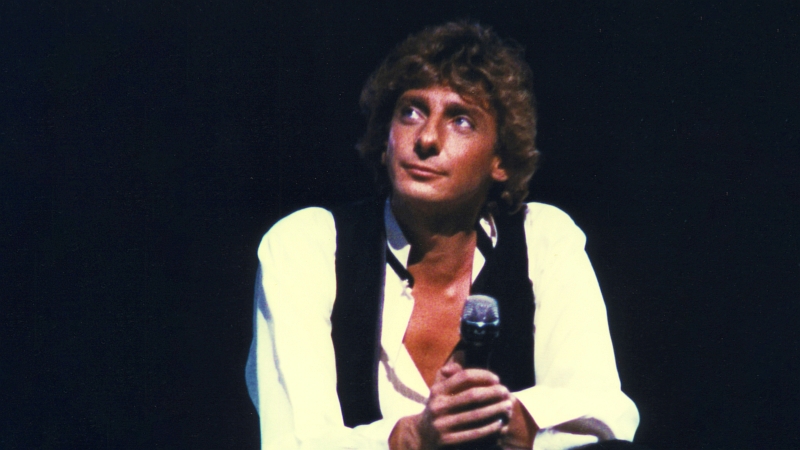 Hi Friends,
Chris Walters here. I work for Barry's management company, STILETTO Entertainment. I have been involved with ManilowTV since its inception.
This performance really moved me, so I asked if I could say something about this one.
On first glance, one might think this was a poor choice for a new episode.
The video quality is poor. The audio skips because the VHS audio was damaged and we had to sync audio from a cassette tape instead.
However, this show is exactly the reason why ManilowTV exists.
If you've never heard an artist perform a new song for the first time…one they just wrote...one that has never been recorded…let me tell you, it's magic. People say there's nothing like the first time, and that's also true with a song. The first time is so raw. So pure. So much emotion is expelled. That's what we have here.
December 27th, 1983 was the first time When October Goes was performed…only one month after Barry wrote the music to Johnny Mercer's lyric…almost one full year before it was released on 2AM Paradise Café.
The performance is pure magic.
The audience went nuts when it was over. The overwhelming response from the audience... to a song they had never heard before…to a style that was a departure from the Top 40 music of his previous albums…foretold the future success of 2AM Paradise Café.
There are a lot of other firsts with this show.
This run was the first time Barry did Christmas shows. You'll see an early outline of what would become the Manilow Magic BBC Christmas special a full year later.
These are the first shows after the release of Read 'Em and Weep, which went #1 the week of this show. That makes this show the first or second time that this song was performed in concert.
This is also the first or second time Barry performed Merry Christmas Wherever You Are, a swinging Christmas song that was never released on an album. He tells a great story of where the song came from during the concert.
Beyond all of the firsts, I don't recall hearing an audio mix like this on a previous episode. It sounds like you are sitting in the middle of the stage! The percussion pops. The strings sing. The guitars wail. The singers sound like they are next to you.
ManilowTV was made for concerts like this.
An irreplicable moment in time that now everyone can see. I hope you enjoy this special performance as much as I did.
Chris
<! center><! iframe src="https://www.facebook.com/plugins/video.php?href=https%3A%2F%2Fwww.facebook.com%2Fbarrymanilow%2Fvideos%2F344992950672527%2F&show_text=0&width=800" width="800" height="450" style="border:none;overflow:hidden" scrolling="no" frameborder="0" allowTransparency="true" allowFullScreen="true"><! /iframe><! /center> <! p>











Also available this month are:











Available on multiple devices:
[ AppleTV | AndroidTV | FireTV | Roku | Chromecast ]
[ Apple iPhone | Apple iPad | Android ]