Enjoy and experience the magic of a Barry Manilow performance from the comfort of your home... or anywhere else life takes you with ManilowTV.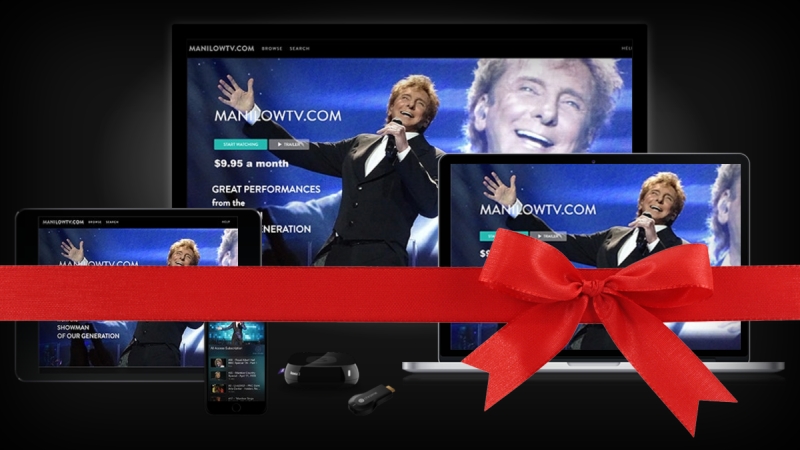 Shoot, it's almost Christmas and the shipping deadlines have come and gone. What can you possibly do now!?
Well, ManilowTV is here and instant... anywhere, anytime. Whether its a month or 12, for your friends or yourself, give the gift of ManilowTV this holiday season.
Big laughs, some tears and such talent! Lady Flash! Big bands, small bands, choirs! England! Germany! Australia! Japan! So many American cities! You'll see it all on ManilowTV. I hope you check it out. And keep the Kleenex nearby.
Head over to ManilowTV.com to view the full of classic performances available this month.

Sit back and enjoy the Manilow Mania.