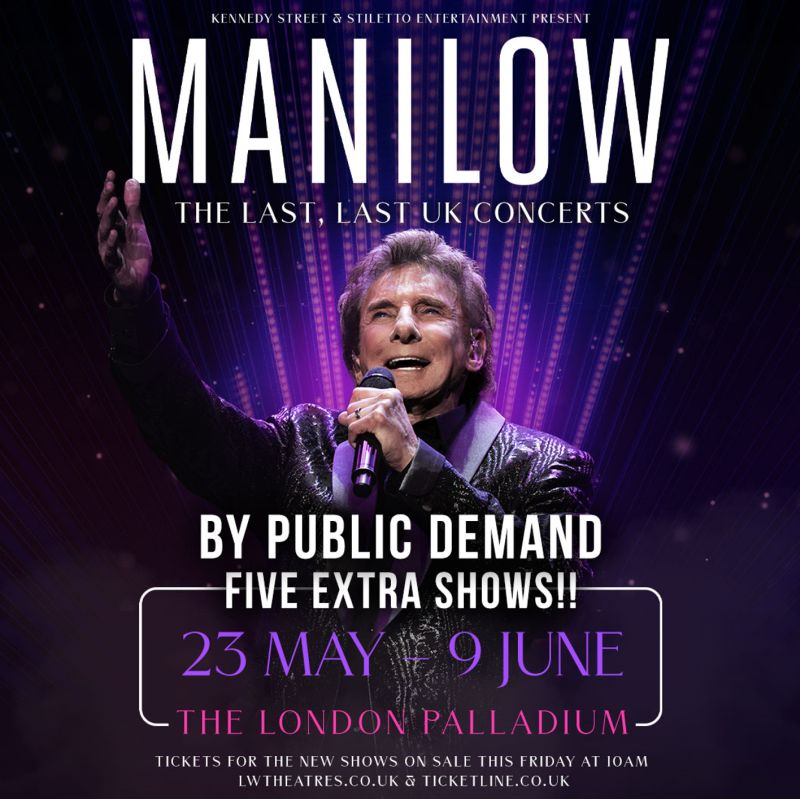 MANILOW
FIVE EXTRA SHOWS
THE LONDON PALLADIUM
VENUE PRESALE

Didn't quite get the fan club seats you wanted for Barry's 5 extra shows at The London Palladium?
Have no fear, our wonderful friends at LW Theatres have once again provided you EXCLUSIVE access to their venue pre-sale so you can grab tickets ahead of the general public sale.
Tickets will be available at all price points and sections in this pre-sale.
The London Palladium Pre-Sale begins on WEDNESDAY, 8 NOVEMBER at 10AM GMT.
The London Palladium Pre-Sale Link: https://on.barrymanilow.com/trk/londonvenuepresale14
*DISCLAIMER - The Pre-Sale link will NOT activate until the beginning of the sale; The option to choose seats will only appear after clicking the link starting at 10AM GMT on WEDNESDAY.

*NO ACCESS CODE NEEDED