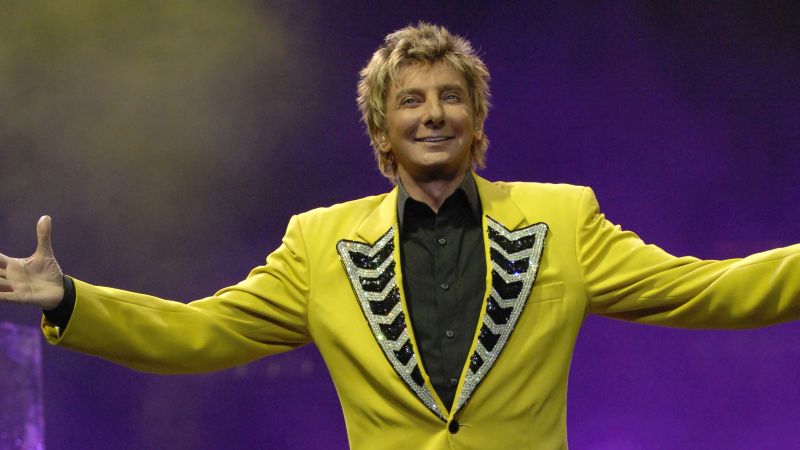 Hi Everybody!
This month's MTV comes from our 2008 tour. That's 15 years ago!
I thought it would be fun to try and take our Las Vegas "Music and Passion" concert on the road and show it to everyone in the country.
It was one of the biggest and most elaborate shows that we ever toured with.
It took 12 trucks to move the show from city to city.
We doubled the size of the band and added strings.
My piano rode up and down from below the stage and changed from black to white and back, depending on the song.
Of course we went all out for "Copacabana".
The band shell would split in two and in the middle rose a huge staircase.
The singers, in wild colorful costumes descended the staircase balancing huge head dresses a la Vegas showgirls. Kye, dressed in a crazy colored outfit, ran around the stage, doing a very inventive rap solo.
I came down the staircase praying that I wouldn't break my neck trying to navigate those stairs!
And that's just "Copa"!!
We had just released the "Greatest Songs of the 60's", so out came the apartment set, the Nehru jacket and my doobie.
We all loved singing the songs from that album. The audiences loved those songs too.
There were so many production events and so many rare songs, you've just got to see this concert.
I know you'll love it.
Love,
Barry
<! center><! iframe src="https://www.facebook.com/plugins/video.php?href=https%3A%2F%2Fwww.facebook.com%2Fbarrymanilow%2Fvideos%2F344992950672527%2F&show_text=0&width=800" width="800" height="450" style="border:none;overflow:hidden" scrolling="no" frameborder="0" allowTransparency="true" allowFullScreen="true"><! /iframe><! /center> <! p>











Also available this month are:











Available on multiple devices:
[ AppleTV | AndroidTV | FireTV | Roku | Chromecast ]
[ Apple iPhone | Apple iPad | Android ]