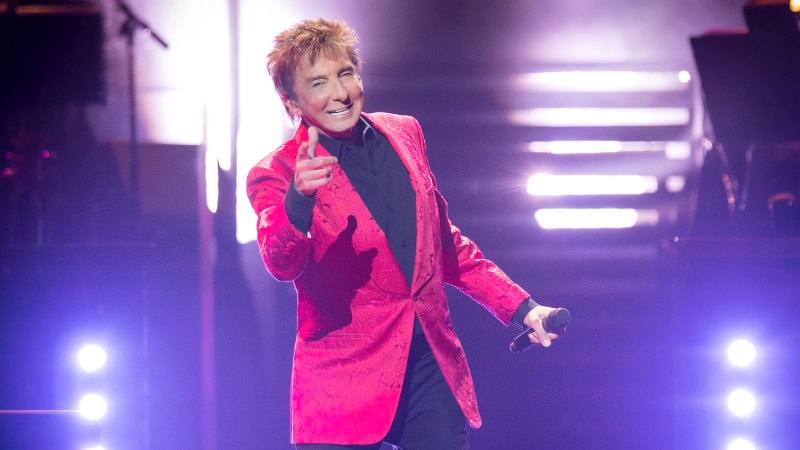 Hi Everybody,
Wow, it's hot! It's been a crazy, hot summer. Can't wait for the fall.
This month's MTV is a special one.
Back in February of 2015, we embarked on a goodbye tour. We called it "One Last Time". It was the last time we would do a long tour and we decided to make it a memorable one.
This show happened in Chicago, IL, one of the first cities on the tour. It was a wonderful show and a great audience.
All the cities after that one gave us a rousing farewell. I really loved this last tour.
Detroit, Columbus, Milwaukee, New Orleans, Orlando, Peoria, Grand Rapids, St Louis, and on and on. And we ended the tour in Denver with "Midnight With Manilow".
As you know, I had no intention of retiring, just from doing those long tours.
This show is a long one, filled with the hits and some of the favorite special songs.
Enjoy!
Barry
<! center><! iframe src="https://www.facebook.com/plugins/video.php?href=https%3A%2F%2Fwww.facebook.com%2Fbarrymanilow%2Fvideos%2F344992950672527%2F&show_text=0&width=800" width="800" height="450" style="border:none;overflow:hidden" scrolling="no" frameborder="0" allowTransparency="true" allowFullScreen="true"><! /iframe><! /center> <! p>











Also available this month are:











Available on multiple devices:
[ AppleTV | AndroidTV | FireTV | Roku | Chromecast ]
[ Apple iPhone | Apple iPad | Android ]