<! BODY BGCOLOR="#ffffff" TEXT="#040404" LINK="#d4042c" VLINK="#d4042c" ALINK="#d4042c"> <! EMBED src="media/" type="audio/mpeg" autostart="true" autoplay="true" loop="false" hidden="true">



for Monday
December 4, 2017

Marine Toys for Tots Foundation











A Very Barry Christmas kicks off tomorrow Allstate Arena. Tickets are still available at http://flyt.it/AVBCChicagoTM.
Our friends from Marine Toys for Tots Foundation will be there (and all shows this month!) collecting unwrapped gifts #BecauseItsChristmas(For All Of The Children). Please consider a donation.

Barry as Guest DJ on SiriusXM Radio's Holly Channel











The Holly Channel (channel 70) on SiriusXM Radio has recruited Barry as a guest DJ. Tune in an hear some of his favorite holiday songs at the following times:
Tuesday, December 5th – 9PM ET / 6PM PT
Wednesday, December 6th – 9AM ET / 6AM PT
Thursday, December 7th – 6PM ET / 3PM PT
Holly Channel (channel 70) on SiriusXM Radio: Holly (Ch. 70 & online/app Ch. 781), Wednesday, 11/1 at 12 pm ET – Saturday, 12/30 at 3 am ET - Contemporary holiday music as well as traditional favorites.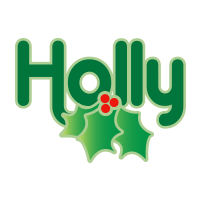 [ A Note from Barry - April 5, 2017 ]
[ BMIFC Hotline Message for December 2, 2017 | BMIFC Contact Information ]


The Man | His Music | The Shows | His Fans | Feedback | Connections | Hotline
This Page Created May 25, 1997 (Last Updated December 4, 2017)
Barry Manilow International Fan Club and the BarryNet, ©1997-2017