Special Appearances & Events - Current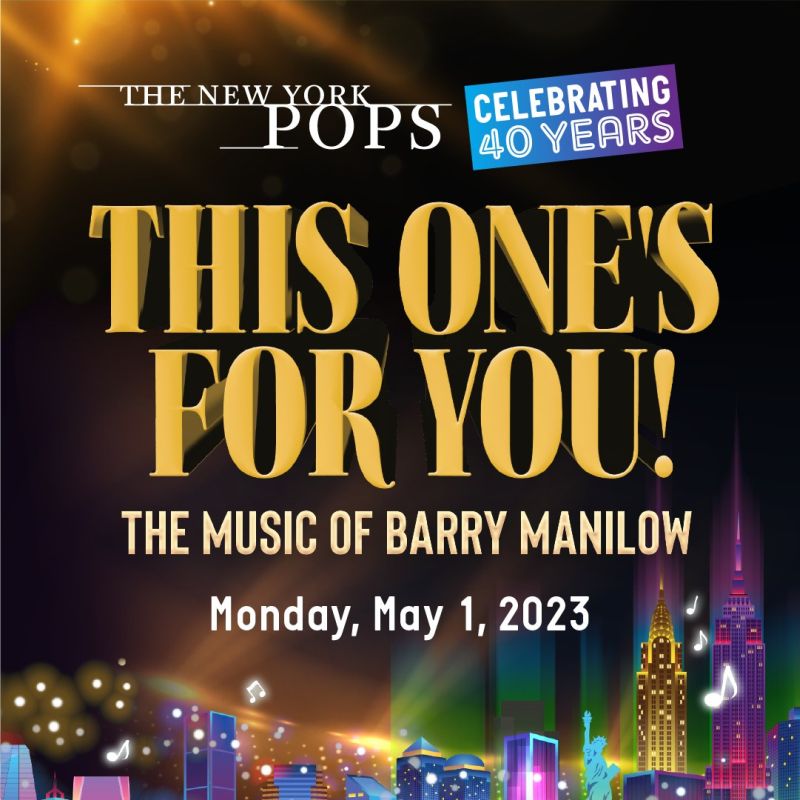 When

Where

Don't Ya Love It?

Monday,
May 1, 2023
New York/New York City (Carnegie Hall)

This One's for You: The Music of Barry Manilow!


Barry will be honored at New York Pops's 40th birthday gala on May 1st, at 7pm at Carnegie Hall! The first batch of featured guests include Erich Bergen, Betty Buckley, Charo, Deborah Cox, and Max Von Essen, in addition to members of the off-broadway cast of Manilow's musical, 'Harmony!'




Join Barry when the New York Pops and guests from the Broadway and recording industry community pay tribute to the music of Barry Manilow for their 40th Birthday Gala. Get tickets now!




Exciting announcement! Norm Lewis, Melissa Manchester, Billy Stritch and Dionne Warwick are also joining us for our 40th Birthday Gala concert, "This One's For You: The Music of Barry Manilow", at Carnegie Hall on May 1st! Find out more: https://newyorkpops.org/40th-birthday-gala
Recent Past Special Appearances & Events
When

Where

Don't Ya Love It?

Monday,
September 19, 2022
MORE FOX5

Barry Manilow gives back to local students


Singer-songwriter Barry Manilow surprised CCSD students on Friday with an experience of a lifetime ahead of his big show at the Westgate Las Vegas. 40 students from Monaco Middle School were trained to participate in a pre show soundcheck, enjoy dinner at the Westgate, and attend Barry's show.



Wednesday,
December 21, 2022
98.7 The River (Savannah)

Mark Robertson interviews Barry Manilow!


Barry promoted his upcoming HITS show at the Enmarket Theatre, his last appearance in Savannah (Paradise Tour at the Johnny Mercer Theatre), the origins of "Mandy," working with Clive Davis, a forthcoming originals album (featuring something missing from today's music: melody!) tentatively due for release in the summer, and instrument drive for Manilow Music Project.






[ LISTEN NOW! ]

February 4-5, 2023
SiriusXM

Three Barrys Weekend on SiriusXM 70s on 7!


It's all about the Barrys on SiriusXM '70s on 7'. SiriusXM rotates in more Barry Gibb (Bee Gees), Barry Manilow, and Barry White on '70s on 7' all this weekend. Triple the Barrys for triple the fun, on Channel 7.


<! img src="images/bmifc_line2.gif" width=768 height=2> <! p> This Page Created March 3, 1996 (Last Updated March 15, 2023)
Barry Manilow International Fan Club and the BarryNet, ©1995-2023
Return to The Shows...