Special Appearances & Events - Current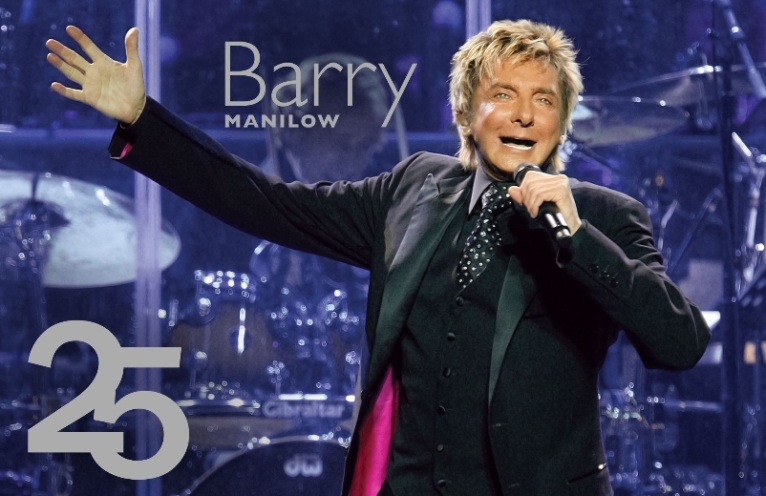 When

Where

Don't Ya Love It?

Saturday,
March 23,
2019
(5:00 PM)
Arizona/Phoenix
(JW Marriott)

Celebrity Fight Night 25



One of the nation's most legendary ballad singers and composers will be performing at one of the country's most renowned charity events. Make plans now to attend a once-in-a-lifetime experience as Barry Manilow performs in front of special guests, celebrities and VIPs at the 25th Annual Celebrity Fight Night on Saturday, March 23, 2019. Grammy Award-winning leading lady of country music Reba McEntire will host Celebrity Fight Night for the 15th year. This exciting evening will take place at the JW Marriott Phoenix Desert Ridge Resort & Spa in Phoenix with the red-carpet festivities starting at 5:00 p.m. All proceeds raised will support the Alzheimer's and Memory Disorders Program at Barrow Neurological Institute, as well as several other charities.

Wednesday,
February 13,
2019
(10:30 AM)
New York/
New York City

New York Fashion Week



Music and passion were always the fashion! Barry Manilow made a surprise appearance during Michael Kors' star-studded, disco-era themed New York Fashion Week show with a performance of "Copacabana."

Saturday,
February 9,
2019
(5:30 PM)
California/
Palm Springs
(Palm Springs Convention Center)

25th Annual Steve Chase Humanitarian Awards



The Steve Chase Humanitarian Awards gala has raised millions of dollars to care for people living with HIV. Attendees of The 25th Annual Steve Chase Humanitarian Awards will be treated to a special performance by pop music icon Barry Manilow. For more information, CLICK HERE.
Recent Past Special Appearances & Events
When

Where

Don't Ya Love It?

Thursday,
November 29,
2018
106.1 KIIS-FM Seattle

Barry Manilow Talks 'A Very Barry Christmas Tour'!

The legendary Barry Manilow checked in with us (ON with Mario Lopez) today! Mario is a huge Fanilow and knows Barry so they caught up on all kinds of things including his upcoming Christmas tour 'A Very Barry Christmas'! Plus Barry talked holiday plans, how he decides on set lists with all his hits and more! Listen back to the full interview below.

Sunday,
December 9,
2018
Tim Conway Jr. Show
(KFI AM 640)

Barry Manilow calls in for a great interview with Tim Conway Jr.

Barry talks about 'A Very Barry Christmas' coming to the Microsoft Theater in Los Angeles on Friday, December 14th.

Wednesday,
December 12,
2018
KOST 103.5 with Mark Wallengren

Barry Manilow On The Air With Mark Wallengren

Barry joined Mark Wallengren on the air today to talk a lot about his plans for the holidays, what to expect from the show this Friday, his new/lighter tour schedule, and helped me with my Behind The Song for one of my favorite Barry Songs, "Violets On The Fur." We are so looking forward to A Very Barry Christmas this Friday at the Microsoft Theater!
<! img src="images/bmifc_line2.gif" width=768 height=2> <! p> This Page Created March 3, 1996 (Last Updated February 16, 2019)
Barry Manilow International Fan Club and the BarryNet, ©1995-2019
Return to The Shows...