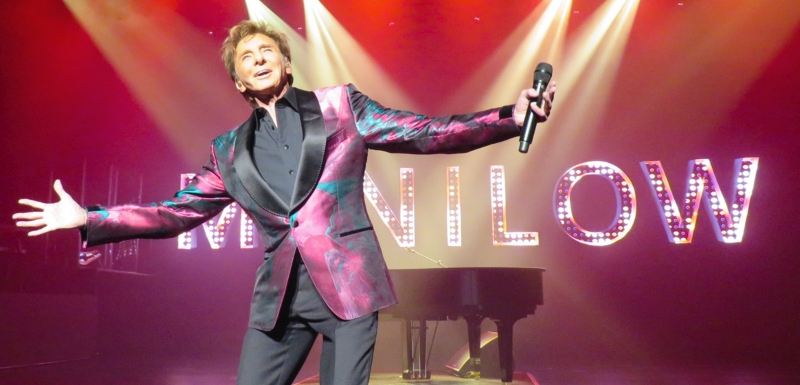 2019 tickets for MANILOW: LAS VEGAS - The Hits Come Home! go on sale tomorrow, November 20th at 10am PST at www.manilow.com/tickets.
www.manilow.com is the exclusive home for Front Row Tickets, second row tickets, and the Platinum Experience.
The Platinum Experience includes a Front Row Ticket, a pre-show champagne reception, and a personal meet and greet with Barry. Proceeds from the experience benefit the Manilow Music Project.
And NOW.... exclusively for this set of shows... the Platinum Experience is available each and every show at a new, reduced rate. Don't miss out on this limited-time offer!
MANILOW: LAS VEGAS – The Hits Come Home! made its debut in May 2018 to rave reviews and sold-out audiences and was recently named 2018 Best of Las Vegas!
NEW ON SALE SHOW DATES:
February 14-16
February 21-23
March 7-9
March 28-30
April 11-13
April 18-20
May 9-11
May 23-25
June 6-8
June 13-15
You don't want to miss this. Get YOUR tickets November 20th at 10am PST (before the general public) at manilow.com/tickets or by calling Miss Vikki at 424-298-4818.
Tickets On Sale 11/20 @ 10am PST!