<! BODY BGCOLOR="#ffffff" TEXT="#040404" LINK="#d4042c" VLINK="#d4042c" ALINK="#d4042c"> <! EMBED src="media/" type="audio/mpeg" autostart="true" autoplay="true" loop="false" hidden="true">



for Wednesday
December 6, 2017













Merry Christmas Chicago! See you in New York!






















Low on $$$ but have a used instrument? Bring a used instrument to the box office and they'll give you a ticket to the show!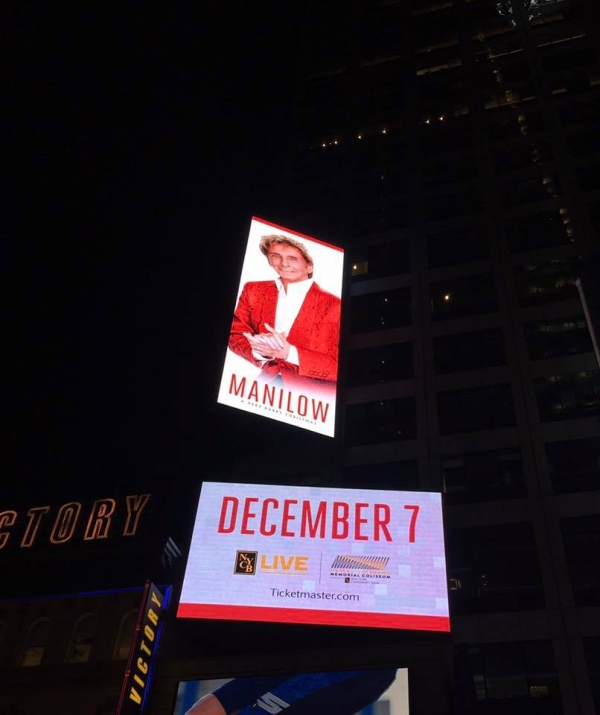 We're Barry excited about this Thursday! Get in the holiday spirit with Barry Manilow's A Very Barry Christmas at NYCB Live! Get your tickets here: http://bit.ly/2iMVlVE.











[ A Note from Barry - April 5, 2017 ]
[ BMIFC Hotline Message for December 6, 2017 | BMIFC Contact Information ]


The Man | His Music | The Shows | His Fans | Feedback | Connections | Hotline
This Page Created May 25, 1997 (Last Updated December 6, 2017)
Barry Manilow International Fan Club and the BarryNet, ©1997-2017